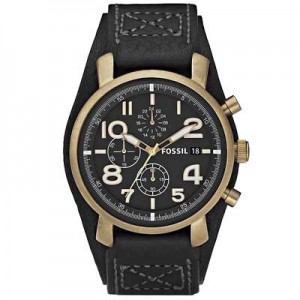 This casual DE5008 Fossil Vintaged Bronze Chronograph Leather Mens Watch comes with a black leather band and vintage bronze casing.
The black and bronze blend perfect, but what really makes this watch special is the hour markers.
Whereas most watches only have the numbers 12, 3, 6, and 9, this watch has the opposite.
It has every number but those 4, and it looks beautiful.
To order this DE5008 Fossil watch, click here.