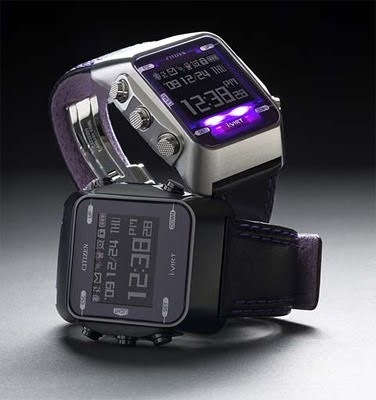 If you find yourself getting tired of the traditional round watches then better get yourself a head start and choose one of these watches. Take a look at the Citizen AIBATO M Bluetooth Watch and see if they will fit your requirements.
For one, the Citizen AIBATO M Bluetooth Watch will get you into the edge of technology with its Bluetooth feature. The latter allows the user to connect with their cellphone wirelessly and perform some operations like browsing emails, triggering the camera or showing calls and messages. Now how many watches can you see doing this magic?
The Citizen AIBATO M Bluetooth Watch comes in black with a rubber strap and silver with a metal strap so take your pick. You also get a desk stand you can use when charging the watch after using the battery for five days max.
The only sad thing about the Citizen AIBATO M Bluetooth Watch is that it only works with certain Sharp and Softbank handset models so better get one that's compatible with this watch. This is actually what hands-free really means.