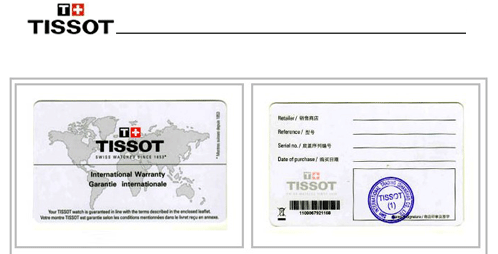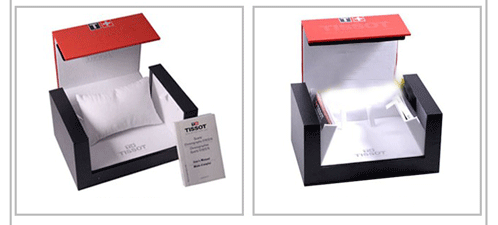 TISSOT WATCHES
If it's precious and classy, then it has to be a Tissot. Admired for its delectable façade and immediately bringing one to scrutinize its features; a Tissot watch always stands out. If you're intending to buy classy elegance, then this is the one for you. Although they come from the famed Switzerland environs, they have become a classic rage in Britain where the creators are now based and have expanded all over the world. Being in touch with their time, the English have brought this brand to its peak. Most of the timepieces have either great automatic or quartz motion. Each model has a dolphin trademark making them waterproof. At Watcheshead we provide our customers with great Tissot models for both men and women for great reasonable prices for your personal convenience and style.
Whether one is aiming to have a classic wrist dial, a glamorous piece, or a jeweled hand accessory, your debut will always be special with Tissot.  For women who admire watches and love to accessorize, the bracelet straps are ideal. Those who prefer the sports look; the Tissot T-Touch is a natural choice.
At Watcheshead we offer our customers great value for money by providing an array of Tissot watches worth their price tag. If you have an active lifestyle and have impressive style, Tissot is for you. If you are looking for remarkable designs, you are at the right place.
Watcheshead features Tissot's Orange Chronograph, one of the best sellers in the market today. With amazing quality control involved in the making of every piece, a watch like this is earned. This leading manufacturer has vibrant color tones to attract young and sociable people. Tissot has come a long way from the pocket models to attractive technologically advanced timepieces that are catching the eye of many genuine buyers all over the world.
Get in touch with your time with Tissot.
WHY SHOP WATCHESHEAD ?
Free Shipping
100% New & Authentic
2 year warranty
Up to 80% OFF Retail