Tag Heuer Watches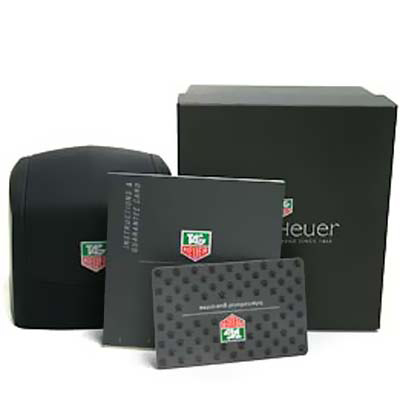 Tag Heuer watches have become a very good investment for several buyers since 1860s. It has an amazing sense of time keeping mechanism that is vital for the schedules of important people. Maria Sharapova wears it even to her crucial tennis tournaments. Many other sports professionals wear this brand that creates a sense of aura also. Lewis Hamilton, the Formula 1 racer also sports a model tag heuer watch. The brand is acclimatized and geared to serve patrons of both genders. It is an avante garde solution for many other high net worth people. The split second accuracy of time given by tag heuer watches is the main reason consumers like to buy it. All the models come with a 2 year warranty.
The Swiss luxury watches makers of this brand have consolidated their higher position in the competitive market. The tag heuer watches for men have awesome models to pick from. The Tag Heuer Formula 1 Chronograph Mens Watch is a best seller that proves to be an asset. This is considered one of the achievement models from this reputed brand. It has a stainless steel casing with a black guilloche. It also is equipped with a double locking release for the strap. It holds on the wrist comfortably. It has now reached an iconic status that many buyers aspire for. It is an ideal Christmas gift for the man who appreciates time keeping and loves to be on the dot for all personal and professional meetings. The tag heuer watches for ladies is also represent the achiever's status. TAG Heuer Formula 1 Lady Steel and Ceramic Watches are beautiful and sporty to behold and wear for a long time. It has several dynamic features like the dial, strong strap and overall look that make it a coveted brand to buy.
Our Reviews:
WHY SHOP WATCHESHEAD ?
Free Shipping
100% New & Authentic
2 year warranty
Up to 80% OFF Retail