Swatch Watches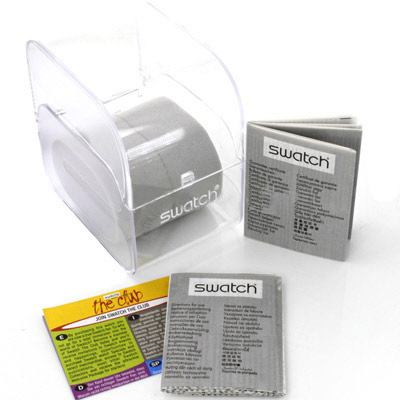 Right from the introduction of the very first Swatch watches in the year 1983 in Switzerland, when the design was wafer thin and made from plastic, this model has evolved in design and styling. As this model was brought out to counter the onslaught of the Japanese who seemed to be very successful at making thin digital watches, and for fun, not much attention was paid to its styling. We have many swatch watches on sale to match the customer demand.
The name "Swatch" was a result of the word "Second Watch" which connotes owning a second watch. People who go to the swatch watch shop are in awe of the name and the models that are on offer in this brand category. The unique feature of these watches is that these swatch watch prices were on the lower side, and also that they had interchangeable straps of various colors and styles. Today however, there are a plethora of swatch watches for men and swatch watches for women. During the mid 1980s it was the "Swatchies" that wore swatch watches men. They were so called as they were die hard followers for swatch watches. Today, there is a greater variety of swatch watches for sale as compared to earlier. Also available are swatch watch bands which help to consolidate the dials in one position and also serve as wrist bands. The swatch men's watch is synonymous with watches for athletes, snowboarders, artists, rappers, and the urban crowd. We also have the kid's swatch watch which is the scaled down version of the adult variety. The swatch watch has journeyed so much further in its quest to keep in tune with the customer taste that today not many know the vintage swatch watch. Today these watches have reached such great heights that they have come out with swatch watch ladies and swatch ladies watches.
Our Reviews:
WHY SHOP WATCHESHEAD ?
Free Shipping
100% New & Authentic
2 year warranty
Up to 80% OFF Retail