Luminox Watches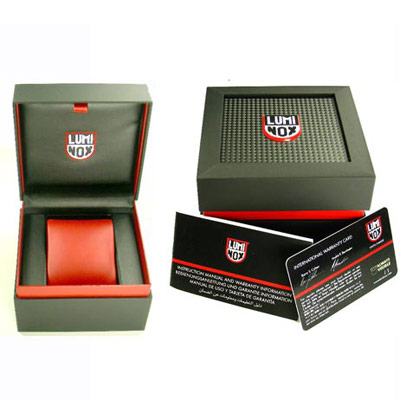 Luminox watches are one of the most unique brands of time pieces in the world today. Each watch uses tritium to illuminate the hands and numerals. Originally designed for the US Navy SEALS, the watches never made it to the wrists of the Navy SEALS because of design issues with the illuminating mechanism. However, when the watches were made available for the general public they were a huge hit. Each Luminox watch is Swiss made, which means that every piece produced comes with a guarantee of high quality precision and design.
If your lifestyle includes a lot of time outdoors or if you are engaged in sports you will find a perfect fit with any of the Luminox range of designer watches. Robust in design to meet the most demanding of conditions whether on land, air or water, these watches are the most apt accessories to include in your kit.
The Deep Dive Automatic 1500 Series by Luminox is one of the sturdiest and reliable dive watches you will ever come across. Built to support the ambitions of both professional and amateur divers, the functional and design elements of this watch ensure that you have a time piece that you can count on no matter what the depth. At a water resistance of up to 500 meters, this is one dive watch that is worth every dollar.
When you look at the range of Luminox designer watches you will notice how many of them are similar yet distinctly different from each other. Even if you are not one to live a rapid outdoor lifestyle, take your pick from the Luminox range and you will find that it can also double up as a cool accessory after college or work.
With prices that are hard to match, it will be equally hard for you to say no to a Luminox designer watch.
WHY SHOP WATCHESHEAD ?
Free Shipping
100% New & Authentic
2 year warranty
Up to 80% OFF Retail