Marc Ecko Watches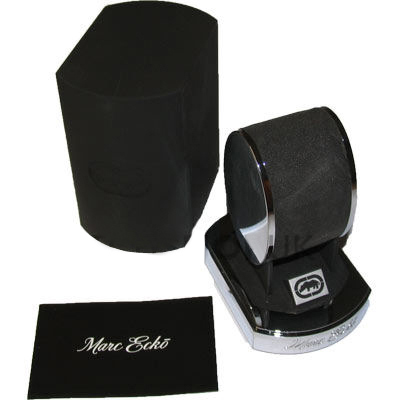 Mark Ecko stamped his name in the highlights of the fashion world and then established himself as a brand to reckon with when he created the Mark Ecko range of designer watches for men and women. Known for his unique tastes and cutting edge style, Mark has built a reputation as a designer who is not afraid to shock and awe. If you feel your wardrobe could use a fresh injection of style and glam you must get yourself a designer watch from Mark Ecko. Whether your taste is trendy or just good old classic, you are guaranteed to find a timepiece that you will love. Mark Ecko offers a range of boxed sets, skull designs and his signature Rhino logo style in gold tone and silver tone metal in stainless steel and bright colors.
The Marc Ecko Vice Gold Men's Quartz Stainless Steel watch is not for the regular man. A loud dash of flamboyance and sophistication accompanies any man who wears one of Mark Ecko's most popular designs. With a polished yellow stainless steel case and a matching band with an iced bezel, this watch appears to be a pure indulgence. But with a price tag of just $200.00 this watch is easily within reach. One of these around your watch will definitely make you stand out; bold, confident and successful.
When it comes to defining luxury you need not look further than the Marc Ecko Luxury Gold Prez Diamond Embellished Watch for women. This masterpiece is made of 18 carat yellow gold, which makes up the case, bezel and bracelet of the watch. What truly catches the eye is the diamond embellishments systematically placed all over the watch, giving it a true royal finish.
This is one beauty that will definitely bring out the diva in you.
WHY SHOP WATCHESHEAD ?
Free Shipping
100% New & Authentic
2 year warranty
Up to 80% OFF Retail